Hayden Paddon Unveils Revolutionary Hyundai Electric Rally Car
The Paddon Rallysport (PRG) team from New Zealand, after spending 18 months, created a full-fledged electric rally car based on the
Hyundai Kona Electric electric crossover.
The team changed the basic electric car by 80%, developing a new chassis, steering, suspension, cooling and electrical equipment for it. The Austrian company Stohl Advanced Research and Development (STARD) also took an active part in the development of the electric vehicle, which was engaged in the transformation of the battery system.
The goal of the project is to create an electric rally car that is comparable in power to current ICE models. The team aims to ensure that from 2022 this electric car will be able to win in conventional rally competitions.
The Paddon Rallysport EV rally car features an upgraded body kit similar to those used by World Rally Championship (WRC) cars. It weighs around 1400kg according to rally specification and has the same suspension travel as the WRC cars.
The next phase of the project will focus on performance and reliability testing, and will take 8 months to study and refine all technical details.
In the long term, the team sees their project as a potential new platform for electric rally cars.
Hyundai and Kia join IONITY as strategic partners and shareholders
Hyundai Motor Group has joined IONITY, Europe's leading high power charger network, as a strategic partner and shareholder. In 2016, 4 major car manufacturers BMW, Daimler, Ford and Volkswagen Group decided to join forces to create a high-power European charging network. Hyundai Motor Group is the latest shareholder to join IONITY, a joint venture that builds and operates a network of high-capacity electric vehicle charging stations across Europe.
Through this joint venture, Hyundai Motor Group, which includes the Hyundai and Kia brands, will drive the expansion of high-capacity chargers along European highways, further promoting zero-emission mobility.
The IONITY charging network uses the European CCS (Combined Charging System) charging standard. Because the network is 100% renewable, EV drivers can travel not only emission-free, but also CO2-neutral. This is an important step towards the successful development of electromobility in Europe. The expansion of charging infrastructure is expected to reduce driver concerns about range and encourage more people to switch to electric vehicles.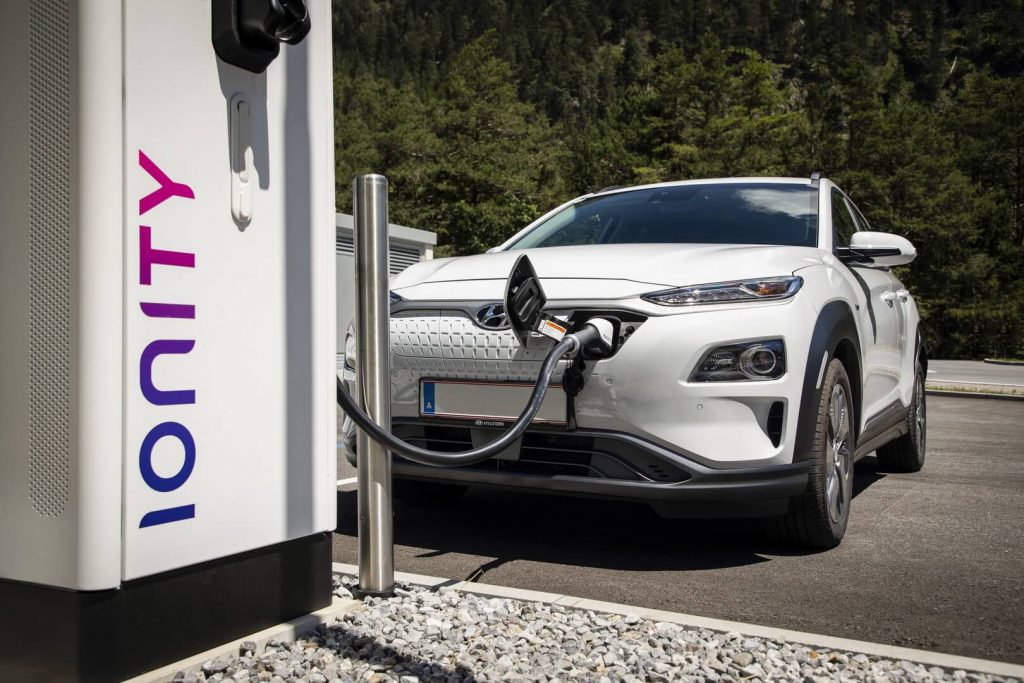 "For Hyundai and Kia, product quality and customer experience are closely linked to convenience and real value. By investing in IONITY, we are now part of one of the most extensive charging infrastructure networks in Europe. We are committed to providing end-to-end solutions to make it easier than ever for people to move to electric mobility," said Thomas Schemera, Executive Vice President and Head of Product Division, Hyundai Motor Group.
"With the addition of Hyundai Motor Group, we welcome a reliable partner with international experience in the field of electromobility. Starting today, we will work together to educate people about electromobility and drive innovation in this area to make electric vehicle travel the new norm, especially on long journeys," added Michael Hajesch, CEO of IONITY.
As a reminder, IONITY recently disclosed data on the use of the charging network for the past 2 years.