Hyundai Ioniq 5 named UK Car of the Year
Due to the timing of the market launch, the latest Hyundai Ioniq 5 did not have time to collect the entire crop of international awards and titles for which it deservedly claimed.
However, he still managed to win several prestigious awards in 2021 and 2022. Now, another landmark achievement has been added to them: in the UK, the Ioniq 5 came out the winner in the fight for the title of "Car of the Year", as well as in the nomination "Best Family Car".
First, the Ioniq 5 was shortlisted as the best family car in the UK Car of the Year Awards. The honorary title of the innovative electric crossover was awarded by a jury of 29 judges from a wide variety of industries and media. And soon the same jury named it the best among all cars on the market – and not just electric cars or classmates.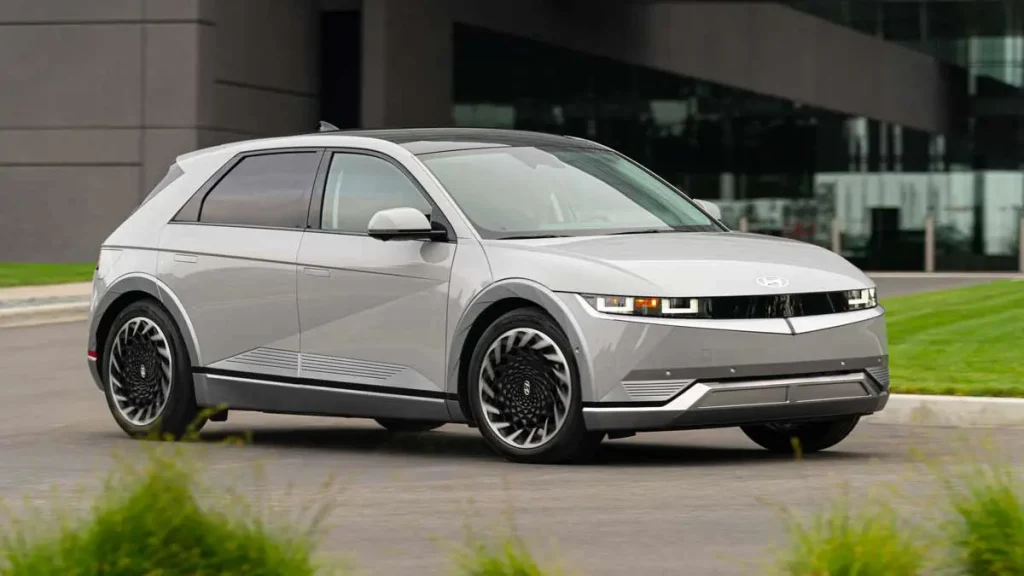 The components of victory are an impressive range of 490 km, an interesting design, the possibility of very fast charging, good dynamics and handling, and much more. The jury called the Ioniq 5 "the future of the car that's already here." UK Car of the Year Awards editor and managing director John Challen said:
"Hyundai Ioniq 5 seems to be from the future, but it is already here. Its design, dynamics and practicality make it a fantastic proposition for those looking for an electric car and a worthy winner of the British Car of the Year 2022 title.
Speaking of another title ("Best Family Car"), the judges noted that the Ioniq 5 makes it easy for people to switch to an electric car: Hyundai's electric crossover was praised as "innovative, desirable, practical and brilliantly designed."
Hyundai Motor UK Managing Director Ashley Andrew noted that the Ioniq 5 has already captured the attention of car buyers across the UK.
He called it "stylish, premium and family friendly." And now, when he became the "Car of the Year", even more people in the country will surely be interested in him.

Hyundai has proven time and time again that it can develop and produce very interesting electric vehicles. However, the novelty is the first electric car of the company, which received a specially developed, patented "electromobility" architecture. The brand's E-GMP "Electric Global Modular Platform" will also be the basis for the brand's next EVs, offering extended range, faster charging, improved handling and an extremely spacious interior.